"Don't wait for your ship to come in, swim out to it."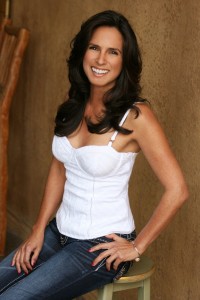 I saw this quote once when I was younger and it always stuck with me. I can't remember who the quote is actually by, so if you do please leave the name in the comments section of this blog. I think this one rang bell because it is a reflection of how I like to live my life. Why not go out and get what I want? Is there something wrong with that?
I was never a big fan of quotes like, "Patience is a virtue," and "Good things come to those who wait." I don't understand all this sitting around stuff? How does that help? Is there some kind of fairy I don't know about that eventually delivers to you what you want? LOL.
Especially when I came to starting my career as a romance author, I found that my favorite quote served me well. The desire to be an author is one I'd had since I was a kid. And, when I finally hit the age of forty, I decided to finally go for it. If for no other reason than to shut the dang voice up that wouldn't leave me alone. I figured, if I could be good at a day job that I didn't really like and wasn't naturally suited for, how much better would I be doing something that I was passionate about that matched my natural strengths? And what if I put in at least the same amount of effort as I expended on my day job? My dream deserved at least that much.
So, that's what I did. I pursued writing using the same logical steps I'd used to earn my day job. I did an online search for a professional organization to joing and found Romance Writers of America (RWA). I also searched for education possibilities and found all kinds of online classes offered by not only the national organization but by my local RWA chapter. The chapters also had monthly meetings where I could go to meet others like myself and listen to speakers address different topics when it came to writing. Soon, I finished my first book (Stealing Cupid's Bow) and attended my first writer's conference where I received even more education, and where I also pitched my finished book to three different editors. That led to the book being accepted and published.
I'm not saying that any of this came magically or effortlessly. To the contrary, anytime you are doing anything new you must accept that there will be a learning curve. And that learning curve is going to take some extra time, effort, and discomfort. I can't stress that enough. Just know it and accept it. But know that it's not forever. It's just in the beginning. But if you keep going and keep learning a little bit every day, like I have done. You will look back at the end of a year and be surprised at how much you have accomplished and mastered.
So what are you waiting for? The goal is in sight. Jump in and start swimming!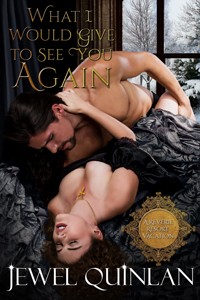 *****
Thank you for visiting my blog!
Please enjoy one of my paranormal
short stories for free.
Click to download it now on Instafreebie.
About the Author:
Jewel Quinlan is a bestselling paranormal and contemporary romance author. Since her debut in late 2013, she has published fourteen stories and has many more to come. Restless by nature, she is an avid traveler and has visited sixteen countries so far. Lover of ice cream, dark beer, and red wine, she tries to stay fit when she's not typing madly on her computer drafting another romance novel. In her spare time, she likes to do yoga, hike, learn German, and play with her spoiled Chihuahua, Penny.
For more information about Jewel Quinlan
Website | Facebook | Twitter | Tumblr | Goodreads | Amazon | Instagram
Or join Jewel's newsletter if you just want to get the most important updates